GO INTO THE WILD WITH A SATELLITE CONNECTION
To keep adventurers in touch and on track, the Montana 700i handheld combines the flexibility of on- or off-road navigation with global messaging and interactive SOS via inReach satellite technology1.
Big news. A full QWERTY keyboard lets you easily type messages.
Wander wider and still stay in touch — with inReach for messaging and 24/7 SOS.
Routable TopoActive Europe maps. Now you're free to take it off-road or on.
Meets MIL-STD 810 for thermal, shock, water and vibration.
Get the clear perspective of BirdsEye Satellite Imagery right to your device.
Power your adventures with 18+ hours of lithium-ion battery life in GPS mode.

Link up from way out — with inReach technology.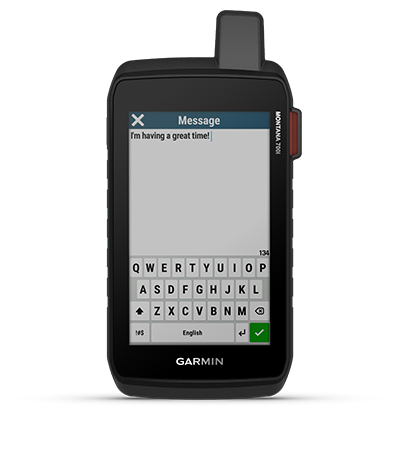 TWO-WAY MESSAGING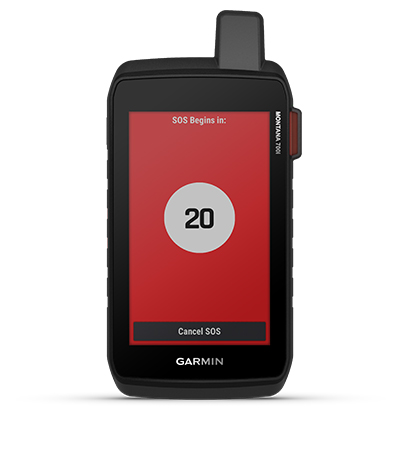 INTERACTIVE SOS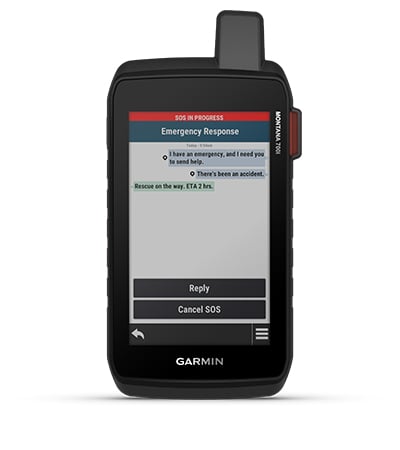 GLOBAL CONNECTIVITY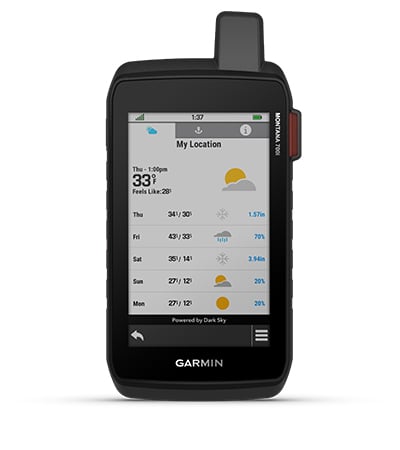 INREACH WEATHER
Available inReach weather forecast service provides detailed updates directly to your Montana handheld or paired devices, so you'll know what to expect en route.

Be prepared. With navigation for any situation.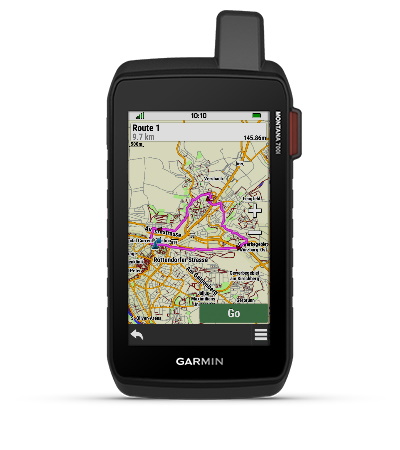 RUGGED BY DESIGN
This durable, water-resistant handheld is tested to U.S. military standards and features a glove-friendly 5" touchscreen that's 50% larger than previous Montana models.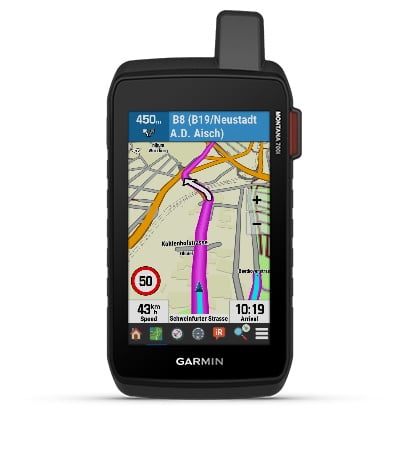 CITY NAVIGATOR MAPS
Seamlessly transition from trails to road navigation with preloaded City Navigator street mapping, which guides your drive with easy-to-follow turn-by-turn directions.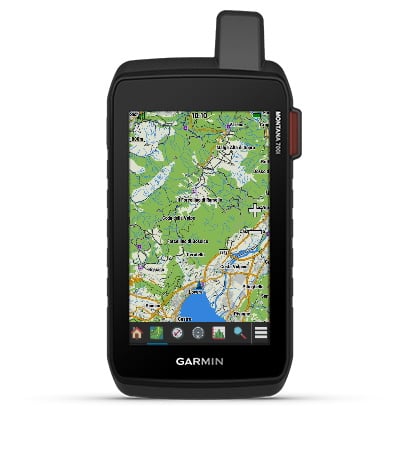 TOPOACTIVE EUROPE MAPS
To navigate your adventures, use preloaded TopoActive Europe maps. View elevations, coastlines, rivers, landmarks and more.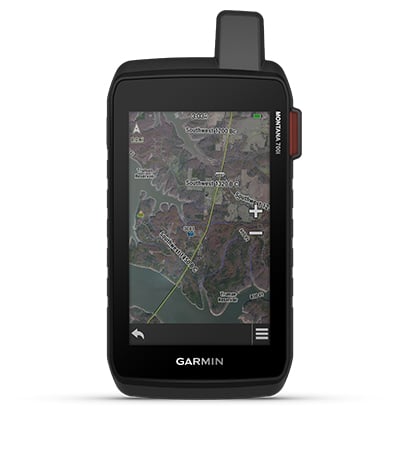 SATELLITE VIEWS
Use direct-to-device downloads of BirdsEye Satellite Imagery (no annual subscription required) to see photo-realistic views and create waypoints based on landmarks.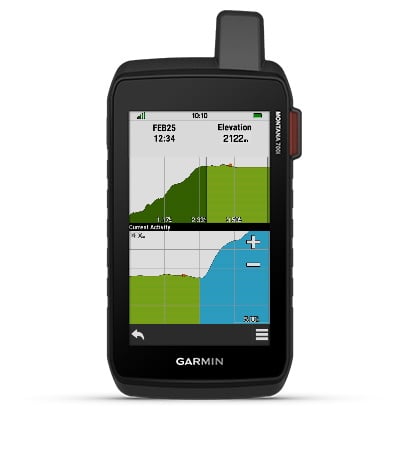 ABC SENSORS
Navigate your next trail with ABC sensors, including an altimeter for elevation data, barometer to monitor weather and 3-axis electronic compass.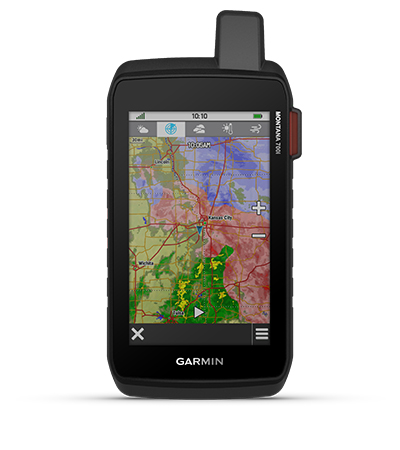 ACTIVE WEATHER
Use cellular connectivity2 to access up-to-date Active Weather forecasts through the Garmin Connect™ app.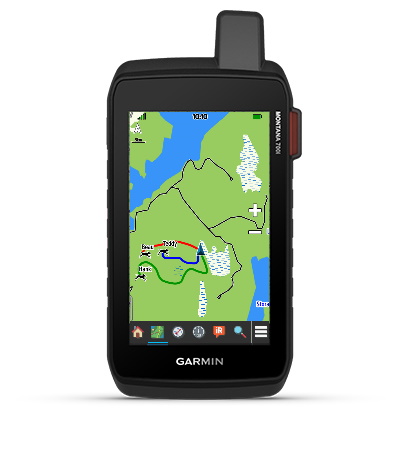 DOG TRACKING
This Montana syncs with compatible Atemos series handhelds (sold separately) to help track dogs in the field.

Stay on track while venturing off-grid.
MULTI-GNSS SUPPORT
Access to GPS, GLONASS and GALILEO satellite networks enables Montana® 700i to track in more challenging environments than GPS alone.
TRACKING
Track your location, and share it with those at home or out in the field. They´ll be able to see your progress or ping your device for your GPS location and more via your web-based MapShare™ trip-sharing page. (Montana 700i, 750i only – satellite subscription required).
EXPEDITION MODE
Trek far and wide off-grid. Use Expedition mode, an ultralow-power GPS reference, to keep Montana tracking for a week or more between recharges.
EXTENDED BATTERY LIFE
An internal, rechargeable lithium-ion battery pack provides more than 18 hours of battery life in GPS mode.
VEHICLE MOUNTS
A variety of Montana handheld-compatible mounts (sold separately) lets you adapt your navigator for use on ATVs, boats, cars, motorcycles, RVs or other vehicles.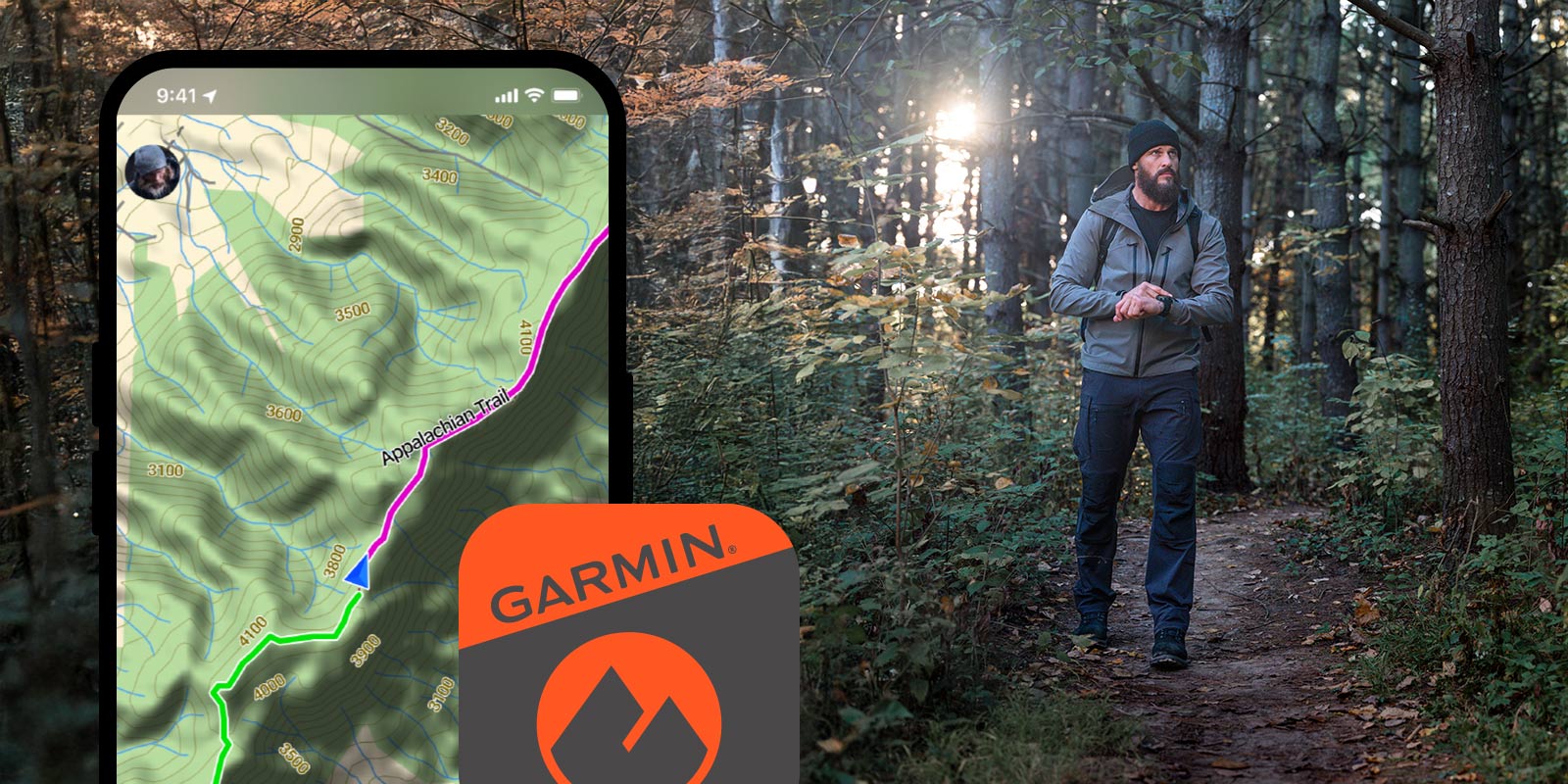 Garmin Explore App for off-grid navigation and more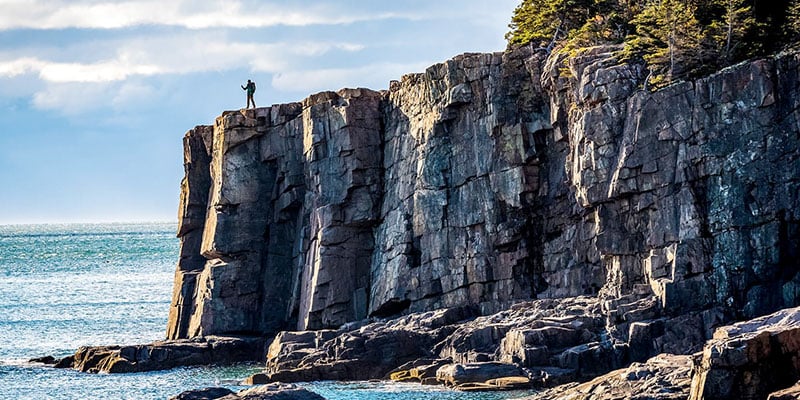 Communicate globally with inReach satellite technology
1 
Satellite subscription required. Some jurisdictions regulate or prohibit the use of satellite communication devices. It is your responsibility to know and follow all applicable laws in the jurisdictions where the device is intended to be used.