GET VALUABLE UPDATES FOR YOUR DAY ON THE WATER
Head out with confidence, knowing you have the latest data on your Garmin Navionics+™ and Garmin Navionics Vision+™ charts. We improve the cartography daily with new public and private data sources, proprietary surveys and notices to mariners — so you have up-to-date shorelines, depths, on-shore POIs, buoy, light and obstacle locations and more. Updating is easy with either the ActiveCaptain® app or Garmin Express™.
Bathymetry
Our 0.5 m HD bathymetry layer is constantly enhanced by millions of sonar logs from boaters such as you. These new contributions, coming from all over the world, are carefully integrated with existing data before being released in a future update. This reflects the ever-changing conditions of sea, lake and river bottoms at a very local level.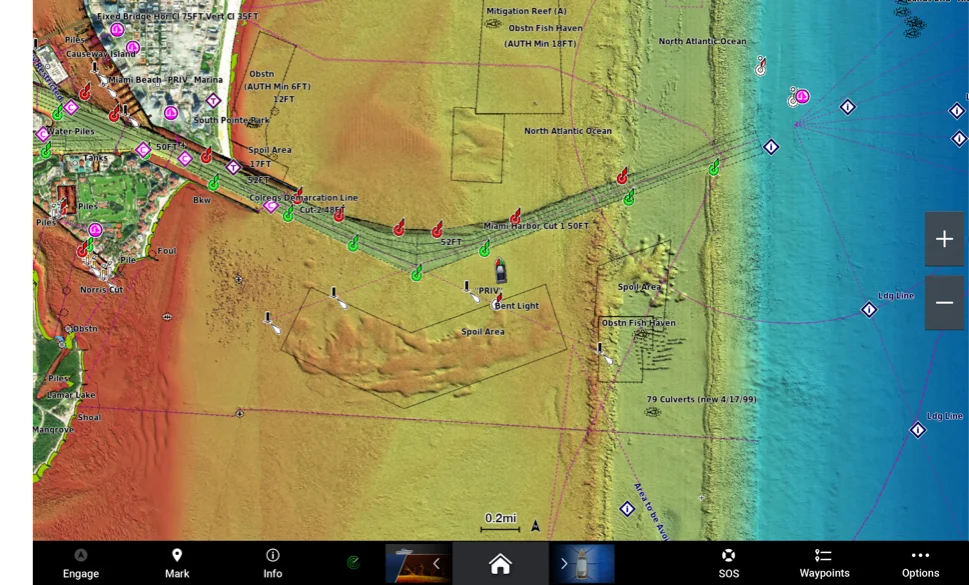 Chart Overlays
Relief Shading and Sonar Imagery chart overlays are updated periodically as new or better source data is acquired and integrated, allowing us to deliver expanded coverage and improved quality.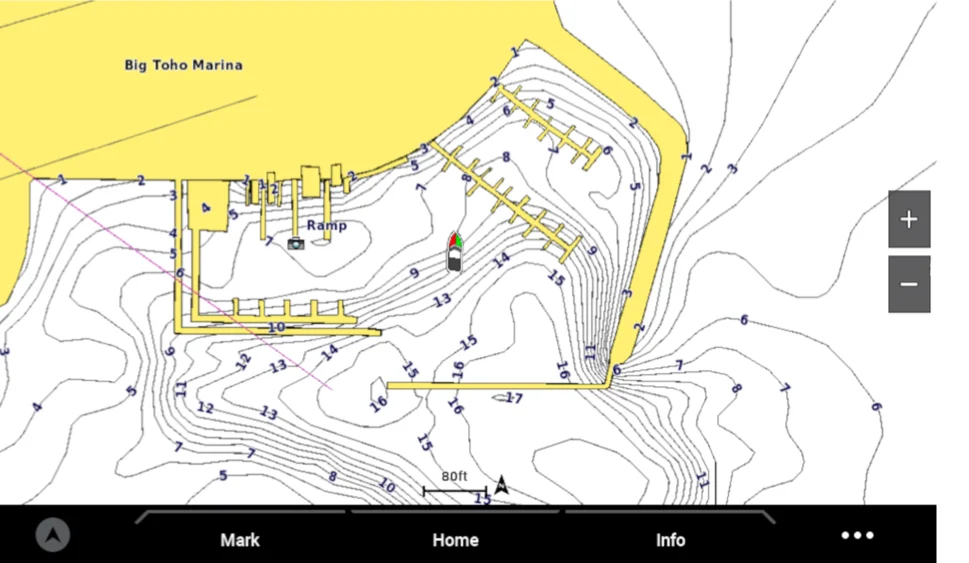 Marinas
See new and updated berth locations, specific information for the marina — including phone numbers, addresses and available facilities such as gas stations, ramps and hospitality — plus depth soundings and bathymetry within and around the marina.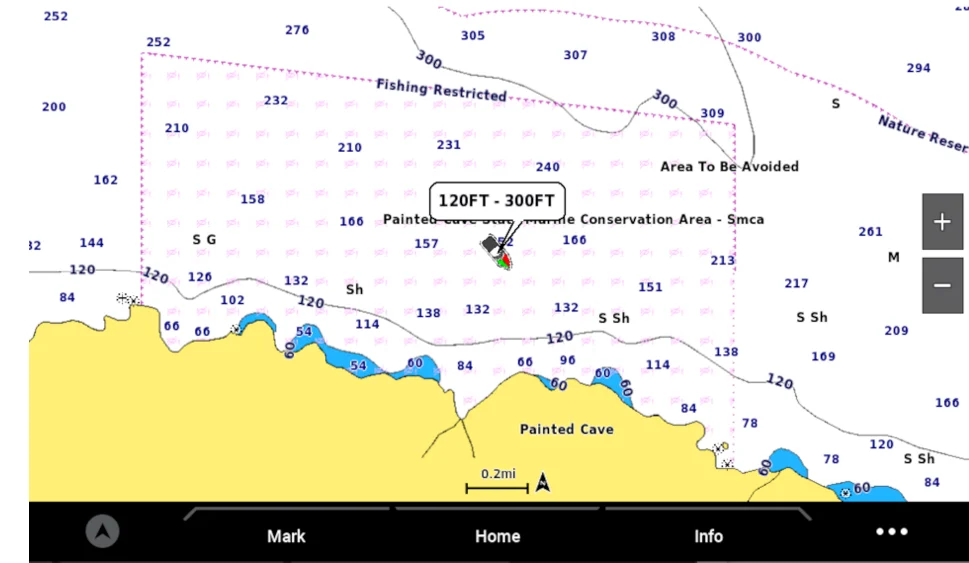 Protected and Restricted Areas
We collect marine protected area information from various sources and embed that information within the charts, so it's easier for boaters to be aware of the type of restriction, protecting themselves and the environment.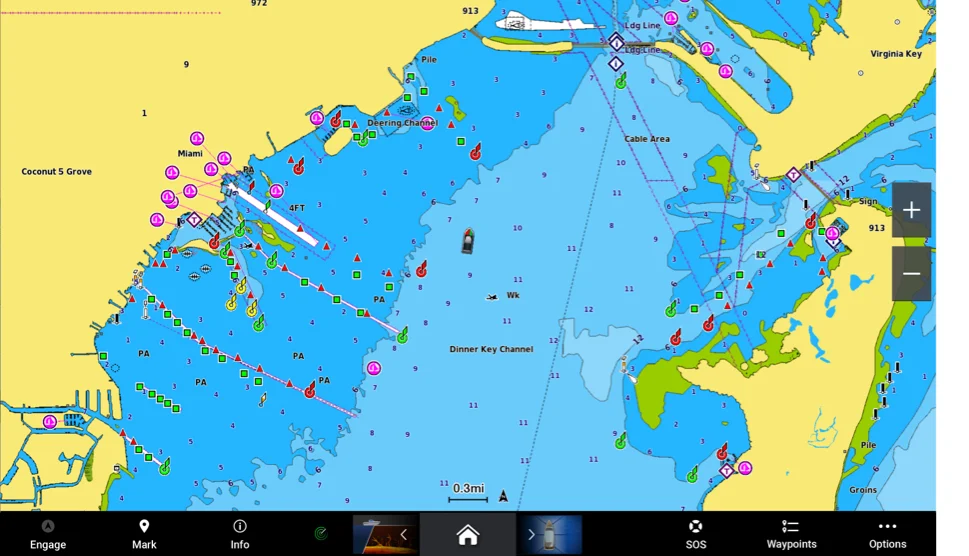 Shorelines
The forces of nature, as well as construction projects such as dams, dredging and marina development, affect the shape of coastal, lake and river shorelines. Our experienced cartography teams meticulously review and redraw these features as they change over time.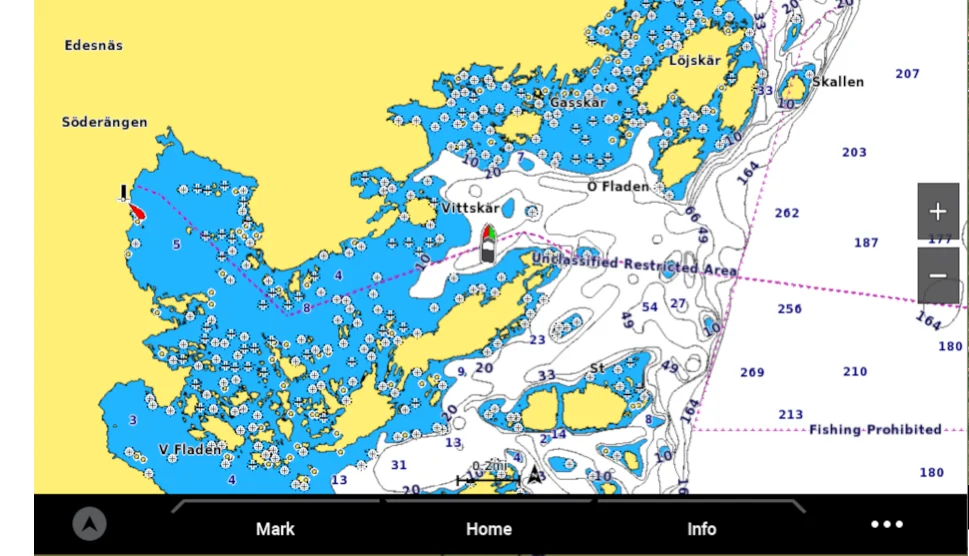 Other
Our charts also offer additional updates, including revised locations for underwater and exposed rocks, natural reefs, fish attractors, artificial reefs and more.
HOW WE WORK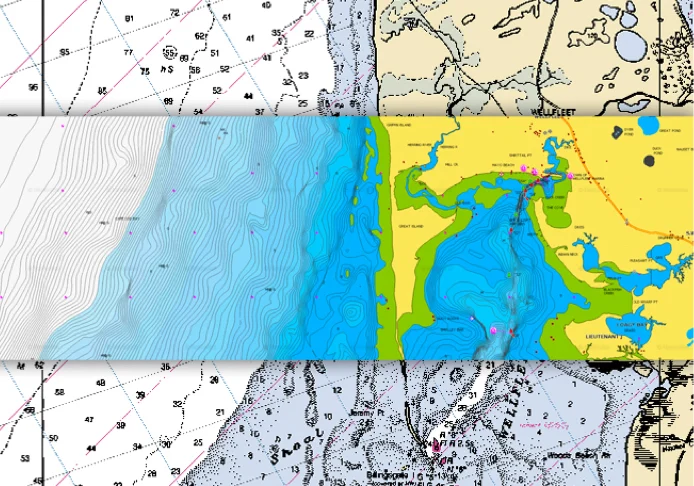 Data Sourcing
We integrate all sorts of new data from official hydrographic services and private entities. Our aim is to generate a comprehensive product that goes well beyond official hydrographic office charts. This is why we constantly scout new sources and carefully select the content that ends up in our final product. We choose different sources for different areas in order to maintain our high standards and continue serving our customers with the best detail possible.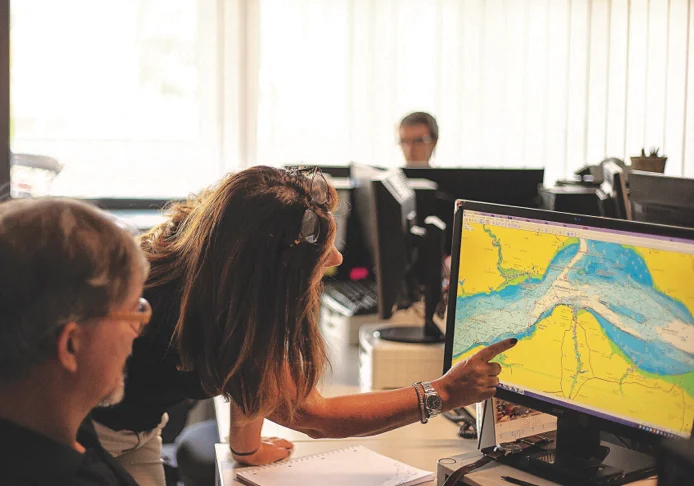 Integration and Processing
Only Garmin and Navionics® deliver updates in such an incredibly timely way. On average, we integrate new data within 15 to 30 days from publication by the original source. New data includes but is not limited to Notices to Mariners, ENC data S57, surveys and more.